Pregnancy is sometimes an uncertain and stressful period in the best of circumstances, but during a pandemic, that anxiety can quickly multiply. Researchers are working quickly to learn more about the new Covid-19 (Coronavirus) and what this means right now for people who are pregnant.
The science bit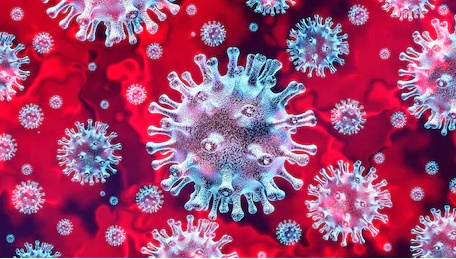 Coronavirus has many strains. Some cause a common cold whilst others cause severe respiratory ( breathing ) problems. Covid-19 is a novel virus meaning that it has never been seen in humans before, and it is highly contagious. Within the worldwide population , whilst most people infected appear to have developed mild symptoms or symptoms of flu, a smaller group have become seriously unwell and around 3% have died worldwide.Scientists and healthcare organisations have been providing daily updates on the progression of the disease and the measures you should take to protect yourself however this communication can be pretty overwhelming and often the key messages are lost in all of the noise.Indeed in the pregnant population, some women have now decided to switch off social media altogether and limited their consumption of news to help to manage their anxiety around the situation.
What the experts say
At times like this its important to filter out fake new and not to 'oxygenate' it by sharing with others which we know can spread panic
The Royal College Of obstetricians and Gynaecologists (RCOG) are publishing some very clear and factual information.
It contains some good clear information on what to do during this Covid-19 pandemic, for instance if you can't work from home and why social distancing is more important after 28 weeks ( which is when you are more likely to develop an increased response to the virus because of the natural dip in immunity seen in pregnancy in the third trimester)
If you do need to go out to attend scheduled pregnancy appointments, and try to avoid public transport if possible, otherwise stay at home and maintain social distancing, and ask family friends or neighbours to collect essential supplies;ies and medicines
You do not need to wear a mask outside of your home:
Since the start of the coronavirus outbreak, the official advice from the World Health Organization has been clear. Only two types of people should wear masks: those who are sick and show symptoms, and those who are caring for people who are suspected to have the coronavirus.Nobody else needs to wear a mask, and there are several reasons for that. One is that a mask is not seen as reliable protection, given that current research shows the virus is spread by droplets and contact with contaminated surfaces. So it could protect you, but only in certain situations such as when you're in close quarters with others where someone infected might sneeze or cough near your face. This is why experts say frequent hand washing with soap and water is far more effective.Removing a mask requires special attention to avoid hand contamination, and it could also breed a false sense of security.
We know the virus has a fat coating and that a quick squirt with alcohol gel will not be effective at minimising spread so using soap and water is of paramount importance and use an adequate hand wash technique for at least 30-50 seconds on arriving at your destination and immediately when you arrive home.
Remove clothes when you arrive home and wash at 60C and have a shower as the virus can be transmitted on clothes and hair.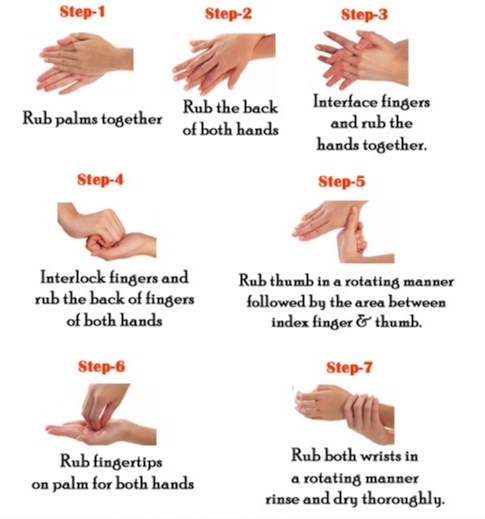 Attending my appointments and care in labour
The guidance from the RCOG is very clear around antenatal appointments during this Covid-19 crisis. You are advised to keep appointments scans and check-ups unless you are symptomatic, however many appointments are being done over video link or phone. Contact your midwife for more guidance if you are feeling unwell and she will advise you further.
If you are symptomatic you must socially isolate completely for 7 days and not attend any antenatal appointments scans or glucose tolerance tests.If any of your household is symptomatic you must socially isolate for 14 days after their symptoms started to allow for the virus incubation period before your symptoms might show. let your Midwife know and If your midwife is calling to your home to check you or baby over she will contact you in advance to ask you to take your temperature and enquire about other family members to assess personal risk.
If you do develop symptoms such a cough fever or shortness of breath drink plenty of fluids so that your urine is clear and take paracetamol and get plenty of rest as some people feel the fatigue from the virus for about 14 days. Let your midwife know
Some trusts have restricted birth partners to one person so you will need to check with your local care provider to find out their policy. Home birth services have been cancelled in some trusts because of staffing issues and again you can check this with your care provider. Birth classes have been cancelled in many areas or the provider is doing these via a video link.
If you go into labour ring the hospital /birth centre as normal and the midwives will talk to you about your health and ask about symptoms before advising further. If no symptoms attend as normal. If symptomatic use own transport and inform staff as you arrive at the hospital so they can fit you with a mask and guide you to an isolation area where you will labour as normal ( whilst wearing a mask). A team of covid-19 key workers will manage your care and you will need to have baby monitored with a continuous electronic cardiotocograph (CTG).
Coping strategies during this unprecedented time
Life shouldn't feel normal right now, so if your life still feels entirely normal, ask yourself if you are doing the right things.We are all being asked to be vigilant to protect ourselves but also to protect others around us to flatten the curve of the pandemic so health care systems don't become overwhelmed when the peak infection rate occurs.
"It takes a village to keep us all safe" This statement has never been more important, and if you are pregnant particularly in the last trimester you need to be extra vigilant and ask friends, family and neighbours to help out in delivering supplies and leaving them at the door if your family are self isolating.
In situations like this we feel a loss of control and can feel a little overwhelmed. If you have other children your anxiety is compounded by needing to keep them amused and educated whilst working from home and growing your baby too. It feels like a lot to be juggling and self-care is more important now than ever.
Remember there is no evidence of vertical transmission to your baby if you become unwell and so the best and safest place for baby to be right now is safely nestled in your womb.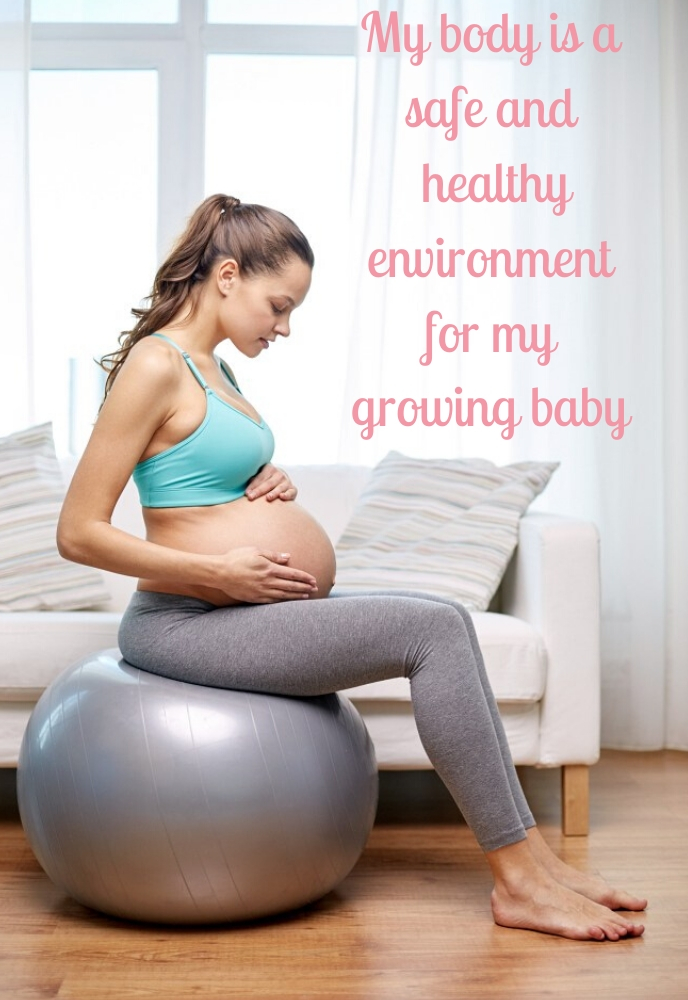 So try to focus on what you can control and embrace the new routine in your life , literally lean into it as worry will not change anything and will impact negatively on this immensely special time in your life .
Top tips for emotional and physical wellbeing during social isolation or distancing with Covid-19.
Set a new routine. If you are socially distancing or self isolating start the day with some daily meditation The headspace guide to a Mindful pregnancy app is fantastic and will really help you to stay calm and centred.
Take the time to practise some hypnobirthing techniques which are proven to give many women a shorter more comfortable labour and to increase confidence if you are feeling stressed.
Focus on your breathing and run through the different types of breathing for when you are in labour and when you are giving birth. Listen to your audios and affirmations before sleep so that they bury deep into your subconscious mind and help you to release fear and anxiety. Check out some positive birth stories and videos on you tube to increase your confidence in your bodies innate power to birth.
Use this unanticipated time at home & Sign up to an online birth preparation course where you will find all the information you need about hypnobirthing, stages and phases of labour comfort measures and the role of your partner along with how to build your birth preferences document
Catch up on some box sets on Netflix and cosy up on the sofa , whilst you connect with baby and gently stroke your abdomen and talk to baby. DO NOT WATCH birth documentaries which can cause stress as they are designed to be dramatic to enhance audience viewing figures.
Do some baking or start a bit of batch cooking for when baby arrives and you need healthy nutritious meals in minutes ( hopefully the panic buying will tail off as has happened in Ireland)
Explore the use of video communication platforms for communication with work family friends or your midwife. Many of you use Skype but ZOOM is amazing too
If you are over 37 weeks start some colostrum harvesting and freeze this in 1ml syringes (purchase on Amazon) as this can help to prepare the neck of the womb for labour by releasing hormones that may soften the cervix
Get on your birth ball and do some exercises. This aligns baby in a good position for labour and can help with backache and pelvic pain too. contact me and i will send you some birth ball exercises for labour and pelvic floor preparation, or join an online pregnancy or yoga exercise course.
If you feel overwhelmed and need some help, take a look at this link for extra reading on how to help your mental health during this time.