Private Midwifery Services
Offering continuity of care in an overstretched NHS system.
For couples living in West Midlands, Staffordshire, Worcestershire,  Warwickshire and beyond.
Fully Booked until February 2022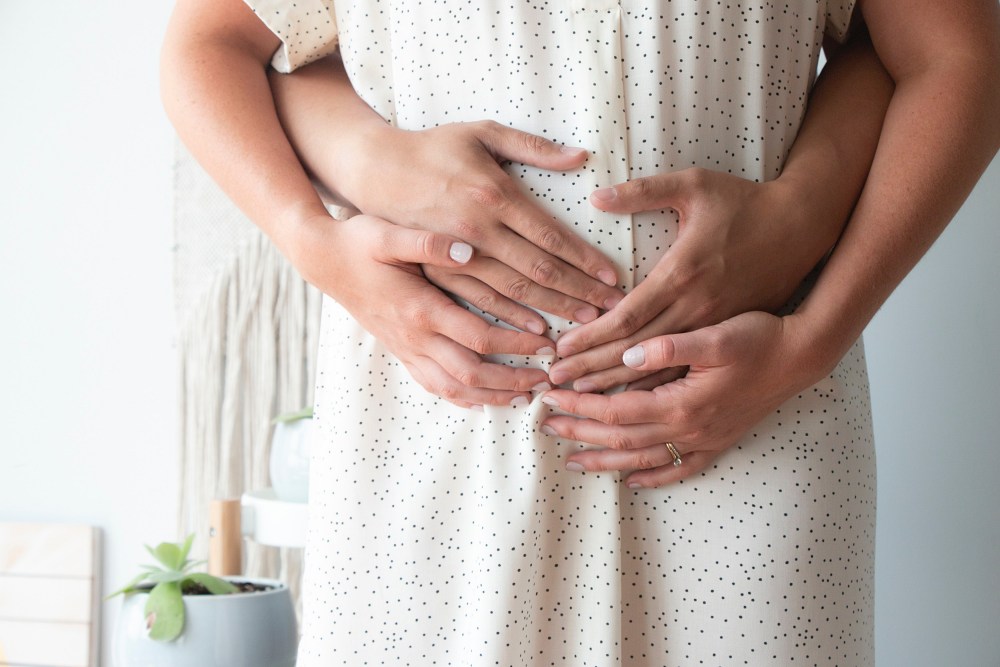 Are you looking to birth with total calm and confidence?
Would you like the reassurance of having someone on your side to guide you to a positive birth experience?
Do you want to ensure you have a known and trusted midwife throughout pregnancy, labour, birth and the early postnatal period ?
Imagine that not only you felt supported, your partner also had support so that they didn't feel overwhelmed by the process.

From Bumps 2 Babies offers private midwifery care with Midwife Linda to help ensure that you have a positive pregnancy, birth and postnatal experience.
Hi, I'm Linda a heart centred midwife and advocate of gentle birth.
I qualified as a midwife nearly 30 years ago and have vast experience in supporting couples through their journey into parenthood.
More and more couples are seeking continuity of care during this special and intimate time in their lives. The NHS are doing a fantastic job but it can feel very overstretched and intervention rates are high.
Let me guide you through this transformational period in your lives and help you to develop calm confidence and excitement about baby's birth, and let me advocate for you during difficult conversations.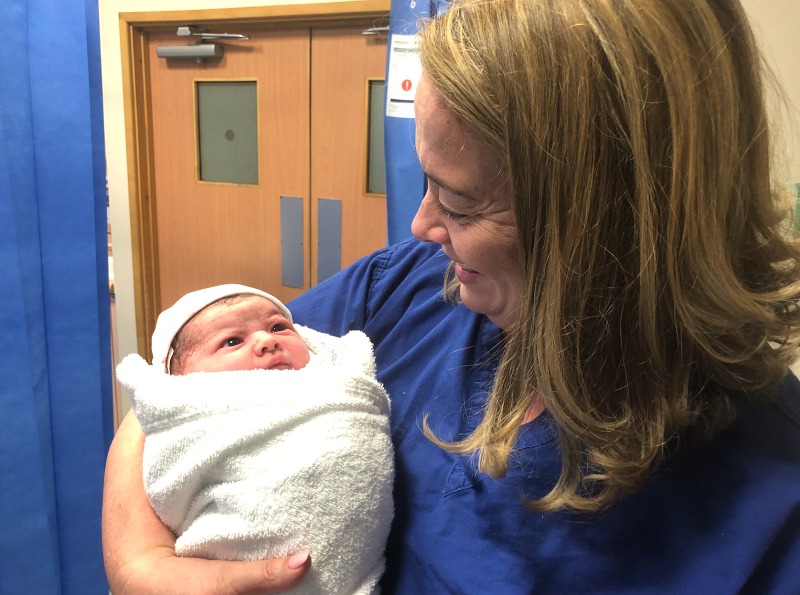 Initial Consultation – A chance to find out if Private Midwifery care is right for you and to establish that I would be the best independent Midwife to meet your needs. (from 7 weeks)
Booking appointment – Once the insurance deposit is received I will arrange a booking visit with you which lasts for 1-2 hours.  During this visit I will find out about your medical and social history, discuss any previous pregnancies and any past birth experiences. I will make a plan for your care, and agree a timeline of dates for our appointments. If you are still very early in your pregnancy we will cover screening tests and discuss vaccinations, which can be arranged via the NHS or with me privately. The Non invasive prenatal Harmony test can be arranged for you for an additional cost as this is not currently available on the NHS.
I will discuss referral to relevant health professionals if required. You will receive a Pregnancy welcome pack including the E-Book "Being at your best in pregnancy",  your personal maternity notes, as well as the FW8 maternity exemption certificate for free dental care and prescriptions. 2-3 hours
12 weeks – check in to see how you are progressing both physically and mentally. Antenatal check provided and we may get to hear your baby's heartbeat too. 1 hour
16 weeks – check in to find out how well you are physically and emotionally, discuss lifestyle information, check your referrals have been actioned, discuss any screening results, listen to baby's heartbeat.  1 hour 
20 weeks – check in to see how you are physically and emotionally , discuss your baby's movements (if any). Discuss your anomaly scan result and any follow up appointments required. Listen to baby's heartbeat. 1 hour. 
24 weeks – time for a relaxing Pamper and Prepare Pregnancy Massage where you can switch off in your own home, focus on your bump and listen to some hypnobirthing relaxation audios. I will listen to baby's heartbeat and give you a personal recording as a keepsake together with any manuals to support you in resolving any pregnancy concerns such as pelvic girdle pain.
I will begin to measure your bump and plot the findings on your personal GROW chart. I will provide your MAT B1 certificate for Statutory maternity pay or allowance. 1-2 hours
28 Weeks – Visits now increased to fortnightly and its time for some more blood tests to check for anaemia, either at the local hospital  or alternatively I can arrange these for you privately if you prefer.  If you have a rhesus negative blood group the NHS will give you an anti-D immunoglobulin injection at this stage of pregnancy. 
I can also provide a birth ball and demonstrate how to use this to prepare for labour. 1-2 hours 
30 Weeks – Full antenatal check and a chance to see how you are progressing through the online birth classes. I will discuss a suggested kit to purchase for baby and the role of your partner in labour. We will start to develop your birth preferences (plan)  1-2 hours 
32 weeks – Full antenatal check. Arrange further baby care classes, either face to face or via a zoom link,  to cover feeding, newborn care, first aid and postnatal wellbeing, with manuals to support your learning. 3-4 hours
34  weeks – Full antenatal check. I will discuss techniques to prepare your perineum for labour. If you are planning for a home birth, I will assess the available space at home and help you to decide upon the best sized birth pool and other equipment that you will require for the birth. I will take a look through your baby kit/bag if you wish and see that you have what you need. It's time now for your next Pamper and prepare pregnancy massage and relaxation session. 1-2 hours
36 – 41 weeks – weekly 1-2 hour visits as I will closely monitor your physical and emotional wellbeing and that of your baby too.  If you are having a home birth I will check that everything is in place and give you information to purchase a pool . I will discuss issues that are important to you in the lead up to the birth . A pamper and prepare pregnancy massage is offered again at this stage and we can introduce acupressure to stimulate labour hormones. I will provide an aromatherapy oil blend and facial spritz for labour. I will also discuss colostrum harvesting technique and benefits, if you wish. I will demonstrate the TENS unit and leave you with this to practice up to the birth if this is something that you would like to try. I will help you to finalise your birth preferences including a plan B . During this period and if you are planning a home birth my Midwife colleague will make contact with you as she will be supporting you at the birth alongside myself and supporting you with breathing and hypnobirthing.
41-42 weeks and beyond– An individual plan of care will be made according to your wishes as you may choose to have additional monitoring as opposed to the hospital suggestion of an induction of labour and I will support you in your decision. Cervical assessment and a sweep may provide reassurance that you are gearing up for labour however this is entirely optional.  
BIRTH – I am on call for your birth 24/7 from 37 weeks, whether you have chosen to birth at home or in hospital. You simply call when you are in early labour and I attend your home once labour is established and then usually stay with you for 2-3 hours after the baby is born.  
If you birth at home I provide complete Midwifery care, insert a few stitches after baby is born if needed and support you with breastfeeding. I am highly trained in emergency situations too.  
I can provide Entonox (Gas & Air) should you require this.
If you plan to birth in hospital, I will visit your home in early labour and support you with breathing and relaxation techniques and massage. Once you are ready to transfer into the unit I will endeavour to accompany you as your birth advocate, and offer professional support and guidance on breathing techniques and hypnobirthing relaxation and assist you into comfortable positions. I will assume the role of lead midwife at your birth.
I will remain with you for 1-2 hours after baby is born to help with your comfort and support with latching baby at your breast or providing a formula feed.
Day 1 & 2 – Home visit to check the emotional and physical wellbeing of you and your baby, to support you with feeding, share tips and advice around settling baby,  and to help you to recover as quickly as possible. I will also make referrals to other health professionals as necessary including initiating a health visitor introductory meeting, and arranging for a Newborn Infant Physical Examination (NIPE) to be carried out in the comfort of your own home if necessary.  1-2 hours  
Day 3 – As Day 1 but with a full observed feeding assessment and we can weigh your baby today too. 2 hours  
Day 5 – Weigh baby and take baby's newborn blood spot test (heel prick) and give you a baby bath demonstration. 1-2 hours  
Day 7-14 – 2-3 visits, as per your family need. I will weigh baby again over this period -1 hour.
A package with a certified sleep consultant will be introduced at this stage, to give you hints and tips on how to settle a young infant.
2-4 weeks postnatally – weekly visits at this point, but this is very individual depending on your needs. An opportunity for your birth debrief to piece together your memories. A postnatal mummy massage will be scheduled at 6 weeks with a gentle abdominal examination  performed to ensure that the abdominal muscles have realigned. We will also discuss postnatal exercises and I will demonstrate pelvic floor and breathing techniques to strengthen your core muscles. You will receive a postnatal manual  to optimise your recovery. We will also talk about contraception after having a baby. 1-2 hours. 
SPECIAL "FROM BUMPS 2 BABIES" BONUS
You get full access to my Online Birth Preparation classes – which cover hypnobirthing, your body's preparation for labour, plus newborn baby care, feeding and first aid valued at £175. 
How much does it cost
I charge £5800 for first time private midwifery care which includes antenatal, birth and postnatal care, as outlined above.
Attendance at your planned home birth or in hospital for natural or caesarean birth, plus a newborn infant physical examination check. If you would like me to take your booking bloods, Harmony test, 28 week bloods or require a Glucose tolerance test and prefer not to attend the hospital or NHS clinic then these will be costed separately and sent to The Doctors Lab in London for analysis.
A 10% discount for private midwifery care is provided for returning clients.
Your initial consultation is free. A payment of £1,500 is required at booking to secure the time in my diary and payment of the remaining balance can be made in instalments, ideally payable by 37 weeks of pregnancy.
A 12 month payment plan can be arranged in some circumstances for 10 % surcharge.
Unfortunately I cannot offer reduced fees if you book private midwifery care with me later in your pregnancy, because the majority of work is done following 28 weeks, plus I will  still be on call for your labour and birth 24 hours a day from 37 weeks until birth.
Please contact me to discuss fees if you would like ONLY antenatal or postnatal care. 
It is possible to accept payment through an insurance provider so please do contact me if you have insurance that covers private midwifery care, private antenatal care or private postnatal care.
What if I am having a Caesarean birth?
Full antenatal and postnatal Support for a planned Caesarean birth costs £4600
It includes much of the antenatal and postnatal support listed above, plus I will accompany you into theatre if you wish to hold your hand and reassure you during the procedure,
What area do you cover?
I usually travel up to 30 miles from my home in Sutton Coldfield, West Midlands.
This takes me across counties including West Midlands, Staffordshire  and Warwickshire.
I can travel more than a one hour journey to provide your care if I have the capacity in my diary but this will incur an increased fee depending upon the circumstances. 
For all one-off appointments a mileage charge of 20p per additional mile greater than 20 miles from my home is charged to cover costs. 
Please do not let cost or distance be a barrier as I am always happy to discuss your personal circumstances.
Why hire an independent midwife?
As your independent midwife I will provide continuous support acting as your clinical advocate and helping you to make the right decisions to achieve the best birth possible. There is overwhelming evidence that with continuous support in labour both mothers and babies are statistically more likely to have better outcomes (Dekker 2017)
What should I expect from an independent Midwife ?
One of my key strengths is to match you mood in labour , communicating with you in a variety of non verbal ways as your mental state changes throughout labour, and focusing entirely on your emotional and physical needs without any other distractions about what is going on in the environment around us. I will be your constant companion and advocate for you so that you can focus entirely on your breathing and relaxation without being disturbed, which is so important to keep the labour hormones flowing
What are the benefits of using an independent Midwife?
There are many reasons to use an independent midwife during your pregnancy.
• Researched benefits include:
• Reduced chance of Caesarean birth
• Reduced risk of instrumental birth
• Reduced need for pain relief in labour
• Reduced rate of induction of labour
• Shorter labour
• Increased parental satisfaction with your birth experience
• Increased likelihood of breastfeeding if desired.
One-off Individual Midwifery Services
I also offer one-off services including 




Full Antenatal check, 

Post Due Date Stretch and Sweep Clinic and Massages
Midwife@frombumps2babies.co.uk
Orchard Close, Sutton Coldfield, B73 5RF