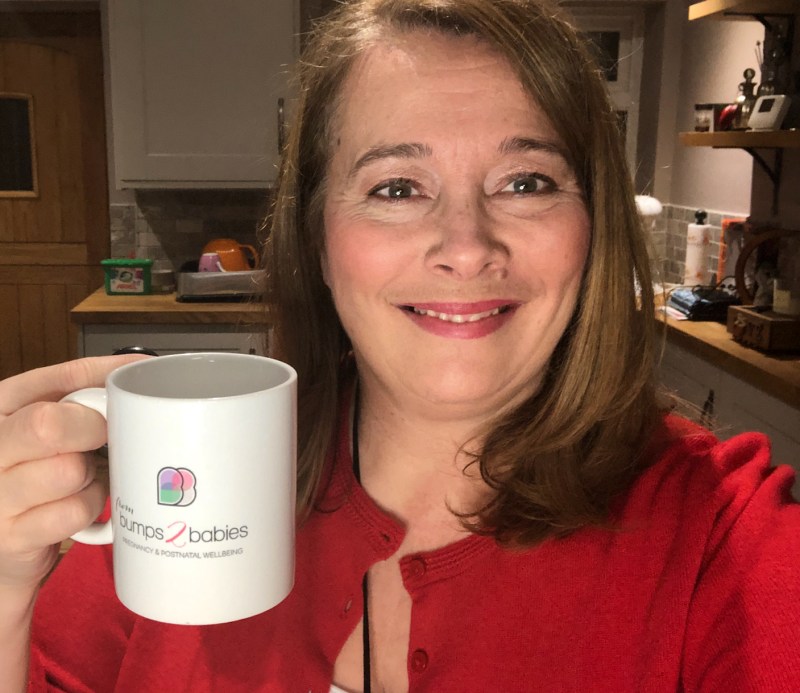 Hello! I'm Linda
Private midwife
 I have created the most comprehensive and affordable on-line birth preparation programme, which is timely as face to face classes are no longer available with the covid restrictions.
My aim is to help you to prepare for the best birth possible and I developed this plan nearly 12 years ago when my son was three years old.
I'd been a midwife for 18 years at that point and started to feel exhausted with the shifts as they had recently been reworked into 'Long days" from 0730-2030 and the night shifts were even longer which meant that i saw little of my son and needed to consider a change of career.
I had always enjoyed teaching parents about pregnancy labour and birth and so i left the NHS and set up Frombumps2babies.
Initially I offered birth classes in Sutton Coldfield to excellent reviews and then i became a qualified pregnancy massage therapist which meant i could offer my clients a soothing and remedial solution to pregnancy related back pain and other aches and pains.
I then trained as a hypnobirth practitioner with KG hypnobirthing and this has totally revolutionised my approach to childbirth education as Mindset is EVERYTHING when it comes to a positive birth experience. Following numerous requests for birth support I set up my private midwife service in 2018 to support a limited number of clients on a one to one basis through pregnancy labour and birth and this has been so amazing with some extraordinarily beautiful and gentle births.
As my birth classes became more popular I started to get requests for classes from outside of the Birmingham area and so I developed a plan for online birth classes and launched the Essential On-Line Birth preparation course in October 2019.
I maintain my expertise as a midwife by working bank shifts on delivery suite around the Birmingham area and this allows a rich source of information and case studies to share with clients.
I'm currently working on an outline for a Podcast show to spread the word about my biggest passion and that's avoidance of unnecessary intervention as birth is becoming increasingly medicalised and induction and Caesarean rates are increasing.
I have absolutely loved all of this work and I know I have made a difference to hundreds of couples who don't want to pay an arm and a leg for classes that don't prepare them for the realities of childbirth and new parenthood.
I want to help you to become totally calm and confident about birth as it is such an innately natural process.
My message is an important one as women who prepare for labour and birth report a much more positive experience regardless of the mode of birth
Do have a look at what we offer and I would love to chat if you need more information
To your beautiful birth
Linda xxx
Contact me today to get prepared for your birth
Orchard Close, Sutton Coldfield, B73 5RF
Midwife@frombumps2babies.co.uk