Private Midwife Services
With experienced midwife Linda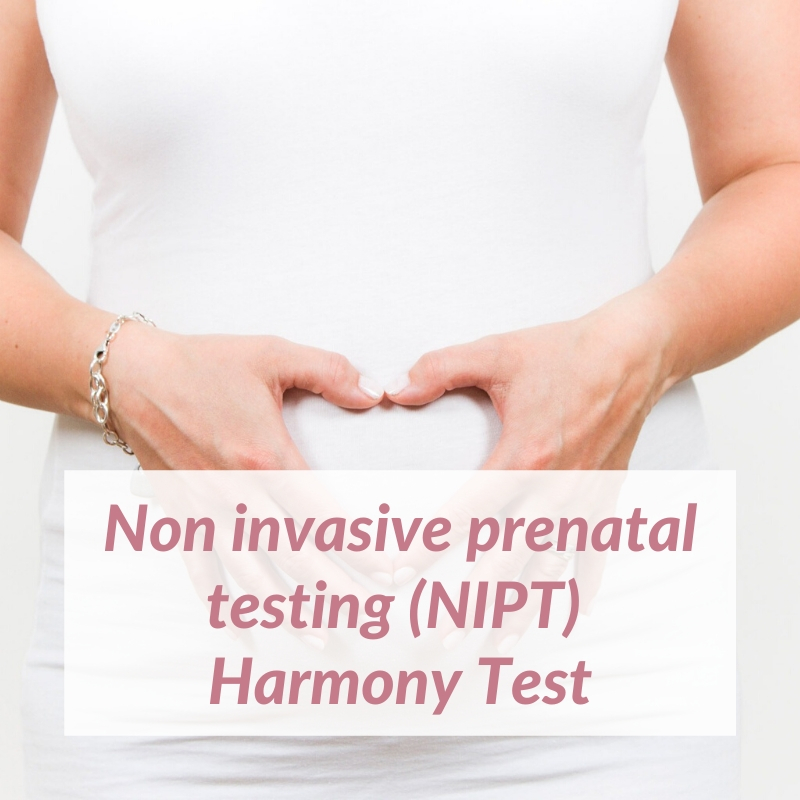 Non invasive prenatal testing (NIPT) – Harmony Test
A non-invasive prenatal testing that can be carried out between 10 weeks of pregnancy and full term. Price quoted on application to Private Midwives UK ( generally around £375)
Harmony Testing is a non-invasive prenatal testing that can be carried out after 10 weeks of pregnancy, right up until term.  It is a simple blood test that analyses the DNA from the fetus that circulates in the mother's blood. This test has no risk to the baby and is almost 100% accurate.
This test is not currently performed by the NHS and the triple and quad tests performed in early pregnancy are only around 88% accurate. This test also gives you a 100% accurate confirmation of baby's sex if that is important to you as scans don't always get it right! It can also confirm the sex of twins.
How does the test work ?
During a pregnancy, fetal DNA obtained from this blood test gives the most accurate screening approach in estimating the risk of a fetus having a common chromosome condition sometimes called a trisomy. This occurs when there are three copies of a particular chromosome instead of the expected two. The test looks to detect the following trisomies:
Trisomy 21 is the most common trisomy at the time of birth. Also called Down's syndrome, it is associated with moderate to severe intellectual disabilities and may also lead to digestive disease, congenital heart defects and other malformations
Trisomy 18 (Edwards syndrome) and Trisomy 13 (Patau syndrome) are associated with a high rate of miscarriage. These babies are born with severe brain abnormalities and often have congenital heart defects as well as other birth defects. Most affected individuals die before or soon after birth, and very few survive beyond the first year of life.
What are the benefits of the Harmony test?
The Harmony test offers near total accuracy in diagnosing chromosomal conditions such as Down Syndrome. When compared to standard nuchal testing options, the Harmony test is almost 10% more accurate in the diagnosis of Down's. Although prenatal screening tests can carry a false negative/positive ratio, the Harmony test has virtually no false negative/positive rate. What's more, as the Harmony test is non-invasive it poses no risk to the fetus, unlike other invasive tests such as in amniocentesis or chorionic villus sampling (CVS).
When do i get the results ?
The results are available within 3-5 working days from our haematology department in London
This test can be done at your own home for a surcharge of £20